PHYTOTECHNOLOGY (LabPhytoTec)
The PhytoTec group is dedicated to basic and applied research on diverse plant species through advanced technologies and biotechnologies.
Since 1992 our research group has been working on various plant species including geophytes, edible (garlic, onions) and ornamentals (Lilium sp). Its research has been published in specialized journals as well as in postgraduate theses. Our research focuses particularly on native species with potential ornamental value (Habranthus spp, Zephyranthes spp and Rhodophiala sp) through the application of new technologies aimed to the propagation, breeding, sanitation and growing of these species.
Our studies have also been recently extended to plant domestication and breeding of other herbaceous species, focusing particularly on the preservation and valorization of native germplasm as a genetic resource of our region to develop and yield new ornamental varieties that could be transferred to the productive sector.
Lines of Research


Edible and ornamental geophyte production technology: health, irrigation, fertilization and response to environmental factors.

Study of native species of the Malvaceae family as a genetic resource for the development of ornamental varieties.

Conservation and valorization of native regional germplasm with ornamental value through the development of an ex situ germplasm collection.

Bioconversion of lignocellulosic residues and pyrolysis of agro-residues and plastics exploiting products for intensive plant production.

Recent Publications

Francescangeli, N. & Marinangeli, P. (2018). Guía práctica para el cultivo de flores y bulbos de Lilium. Editorial INTA. Buenos Aires. https://inta.gob.ar/sites/default/files/inta_guia_para_cultivo_lilium.pdf
Gutierrez, A. & Marinangeli, P.(2018). Flora Argentina: un potente recurso genético. Revista Bordeu 24 - 25.
Postemsky, P., Marinangeli, P. & Curvetto, N. (2016) Recycling of residual substrate from Ganoderma lucidum mushroom cultivation as biodegradable containers for horticultural seedlings. Scientia Horticulturae 201, 329-337.
Marinangeli, P. (2016). Somatic Embryogenesis of Lilium from Microbulb Transverse Thin Cell Layers. In Vitro Embryogenesis in Higher Plants. New York, 331–340.
Marinangeli, P. & Mockel, G. (2015). Disinfezione e stabilizzazione in vitro di Lilium in presenza di bulbi fortemente contaminati. Colture in vitro. Note di Laboratorio. Florence, 94-96.
Marinangeli, P., Mockel, G. & Deluchi, B. (2015). Doppia disinfezione del seme di cipolla per il prelievo e la coltura in vitro di embrioni zigotici. Colture in vitro: note di laboratorio. Firenze, 46–48.
Chinestra, C., Curvetto, N. & Marinangeli, P. (2015). Production of virus-free plants of Lilium spp. from bulbs obtained in vitro and ex vitro. Scientia Horticulturae 194, 304–312.
Funding
Proyecto de Unidades Ejecutoras P-UE 2016 (2017-2022): Bioconversión y valorización de residuos agroindustriales del Sudoeste bonaerense.
PGI SGCyT-UNS, 2017–2020: Biotransformación de biomasa lignocelulósica para su aprovechamiento en producción intensiva de plantas.
Proyectos de fortalecimiento de las capacidad de gestión institucional del área de vinculación tecnológica. Secretaría de Políticas Universitarias, Ministerio de Educación de la Nación, 2017– 2018: Programa de fortalecimiento de las capacidades de Vinculación Tecnológica de la Universidad Nacional del Sur.
Proyectos Universidades Emprendedoras. Secretaría de Políticas Universitarias, Ministerio de Educación de la Nación, 2017–2018): Plan Estratégico de Emprendedorismo de la
PICT STARTUP 2012-0312, 2013-2017: Desarrollo de un sistema innovador e integrado para la producción de bulbos de lilium con calidad y sanidad controlada.
National and International Collaboratorions


Dr. Carlos Villamil, Head, Herbario UNS and Counselor/Professor, Department of Biology, Biochemistry & Pharmacy, UNS, Bahía Blanca, Argentina
Dr. Maurizio Lambardi, Senior Researcher, Istituto sulla Propagazione delle Specie Legnose, CNR, Italy
Our group maintains contact with leading researchers and laboratories working on our field of research and has established close links with the productive sector

Group Members

Dr. Agustina Gutierrez
Assistant Researcher, CONICET
Teaching Assistant, Department of Biology, Biochemistry and Pharmacy, UNS




Agricultural Eng. Gabriela Mockel
Principal Professional, CONICET
Professor, Escuela de Agricultura y Ganadería, UNS




Mr. Bernardo Deluchi
Adjunct Technician, CONICET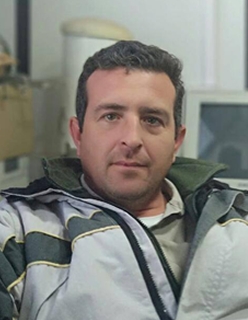 Dr. Sandra Micheletto
Principal Professional, CONICET